FREE DELIVERY
For orders over £20 within a 12 mile radius
LOCALLY SOURCED
All orders freshly prepared by our butchers
DELIVERY DATE
Choose your own delivery date and time slot
ABOUT US
We are committed to providing locally & ethically sourced produce.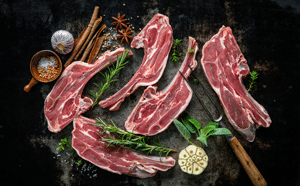 Prendergast Butchers are committed to providing locally sourced produce. Our goal is to bring the best of Pembrokeshire`s produce together at our Haverfordwest shop, whilst offering this with fantastic service and value for money..
LOCALLY SOURCED WELSH PRODUCE
Slow Cooker Turkey Meatballs
Turkey mince is a great way to make an alternative version of meatballs that's just as tasty! We also love this recipe because it uses a slow cooker. Just do your prep then go about your day and come home to a wonderful meal.